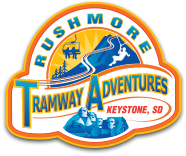 Round 2 of Spring Break in the Black Hills: Win a 'Stay-cation in Keystone!'
Round 2 of Spring Break in the Black Hills: Win a 'Stay-cation in Keystone.'
Hot 93.1 has Round 2 of 'Spring Break in the Black Hills!'
We're keeping the fun going and this time we are sending you and your crew on a 'Stay-cation in Keystone.' Keep listening every weekday around 8am and 5pm for your chance to qualify. When you hear the 'stay-cation in Keystone' sound … be caller number 9 and you qualify to win.
Every Friday in May one lucky qualifier will win an incredible package with three guests, including:
A Family Ultimate Pass to the Rushmore Tramway Adventures in Keystone
(Pass is good for 2 adults and 2 children, each will receive …)
Aerial Adventure Park
800 ft. Zip line
Jump Tower
Alpine Slide Rides (Includes chairlift ride to the top)
Lunch for the Family at the Rushmore Tramway's Mountain Top Grill
A One Night Stay in a Family Suite at the Rushmore Express Inn in Keystone
Just listen for the 'Stay-cation in Keystone' sound every weekday and qualify to get your very own 'stay-cation in Keystone' with Hot 93.1 and 97.5.
Disclosures: Ultimate Pass at the Rushmore Tramway requires the individual to be 7+ Years Old and must way between 70-250lbs. Family Lunch at the Mountain Top Grille is valued at $75. No Cash Back and No Credit Given. Blackout Dates may apply at the Rushmore Express Inn. Current Blackout Dates: Sturgis Rally, July 4th, Labor Day. Please call Hotel ahead for reservation and mention the certificate. All Certificates must be used by August 31st 2017.
KRCS - HOT 93.1 wants you to win great prizes while you enjoy our music. Here are the rules for daily prizes. You may only win one prize every thirty days and only one prize will be awarded per family or household during each specific contest. Prizes are non-transferable. Winners are responsible for all federal, state and local taxes in conjunction with any prize won. Calling KRCS - HOT 93.1 or entering any contest on the KRCS - HOT 93.1 web site constitutes prior permission to use your name, photograph and voice in connection with promotion of any contest on KRCS - HOT 93.1. The resale or auction of complimentary prizes or tickets won will result in the disqualification for that person for all future KRCS - HOT 93.1 contests. KRCS - HOT 93.1 is not responsible for prizes that become unavailable due to unforeseen circumstances beyond our control. KRCS - HOT 93.1 cannot replace lost or stolen prizes.